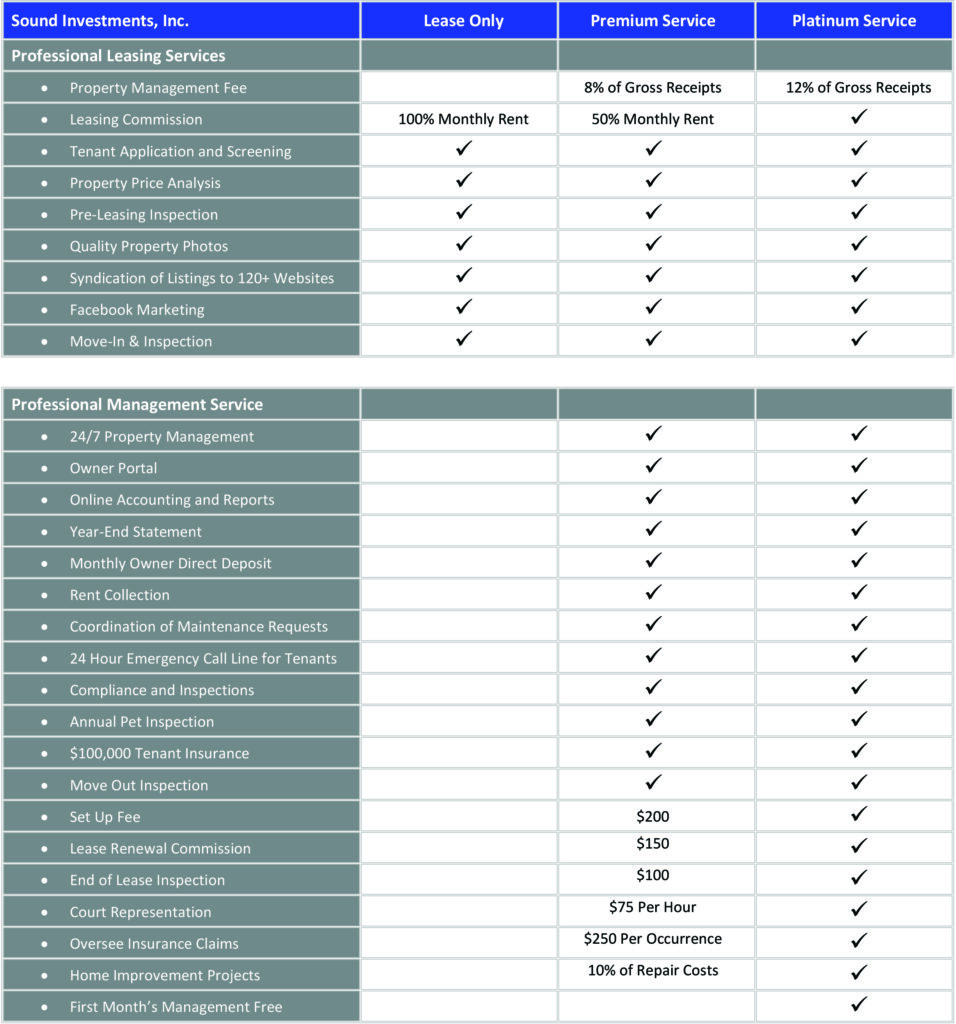 Property Price Analysis
An analysis of comparable properties, what they have rented for, how many days it took for them to be rented and rental trends.
Explanation of Services/Fees:
Tenant Application and Screening
Choosing the right tenant for your property is extremely important. We review the potential tenant's rental history, credit report, employment, and background check. We believe that a tenant's first financial responsibility is to the landlord, and we in turn, to you.
Pre-Leasing Inspection
Our property manager will come out to your property to evaluate how much your property should rent for and what needs to be done to get the desired rent.
Syndication of Listings to 120+ Websites
Listings are shared on our website and any of other rental sites including Lovely, Apartment List, entire Zillow Rental Network, which gets your vacancies in front of millions of rental shoppers onCragislist, Zillow, Trulia, Yahoo!, HotPads, and MyNewPlace.
Owner Portal
As an owner, you will have access to profit and loss statements, contributions and draws, and specific transactions you've made on behalf of the property.
Set Up Fee
Set up costs charged to Owner at the start of Management for online portal
Lease Renewal Commission
Fee charged to Owner at the time of lease renewal with the tenant
End of Lease Inspection
Move Out walk through performed by Property Manager with report and findings for deposit disposition
Court Representation
If Property Manager is required to represent Owner in court, the hourly fee is charged to Owner and paid up front.
Evictions
Evictions may occur, when they do we have a specialized attorney ready to take action and handle any court proceedings.
Home Improvement Projects
Project Management Fee charged to Owner on all home improvement projects. The cost of improvement is paid by Owner up front.