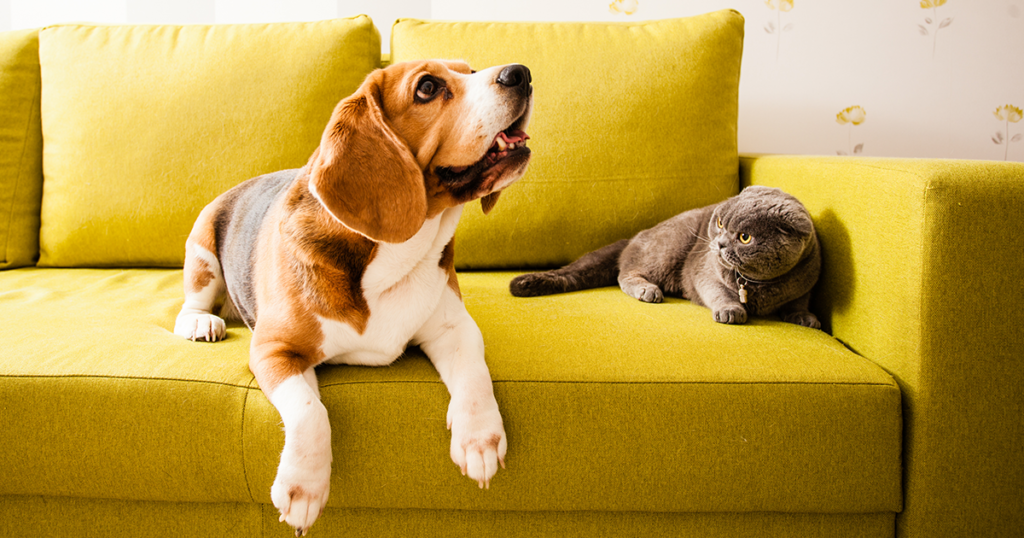 HOW PET OWNERSHIP IMPACTS HOUSING TRANSACTIONS
Pet ownership significantly impacts a large portion of home sales and rentals. A whopping 63% of all households in the United States have a pet or are planning to get one. 48% of U.S. households would be willing to move to accommodate their pet. Furthermore, 18% of recent home buyers said it was very important that their new neighborhood be convenient to a veterinarian's office and/or had outdoor space for their pet(s). 68% of National Association of Realtors (NAR) members said that the community animal policies influenced their clients' decision to rent/buy in a particular community. These statistics come from a study conducted by NAR in April 2020.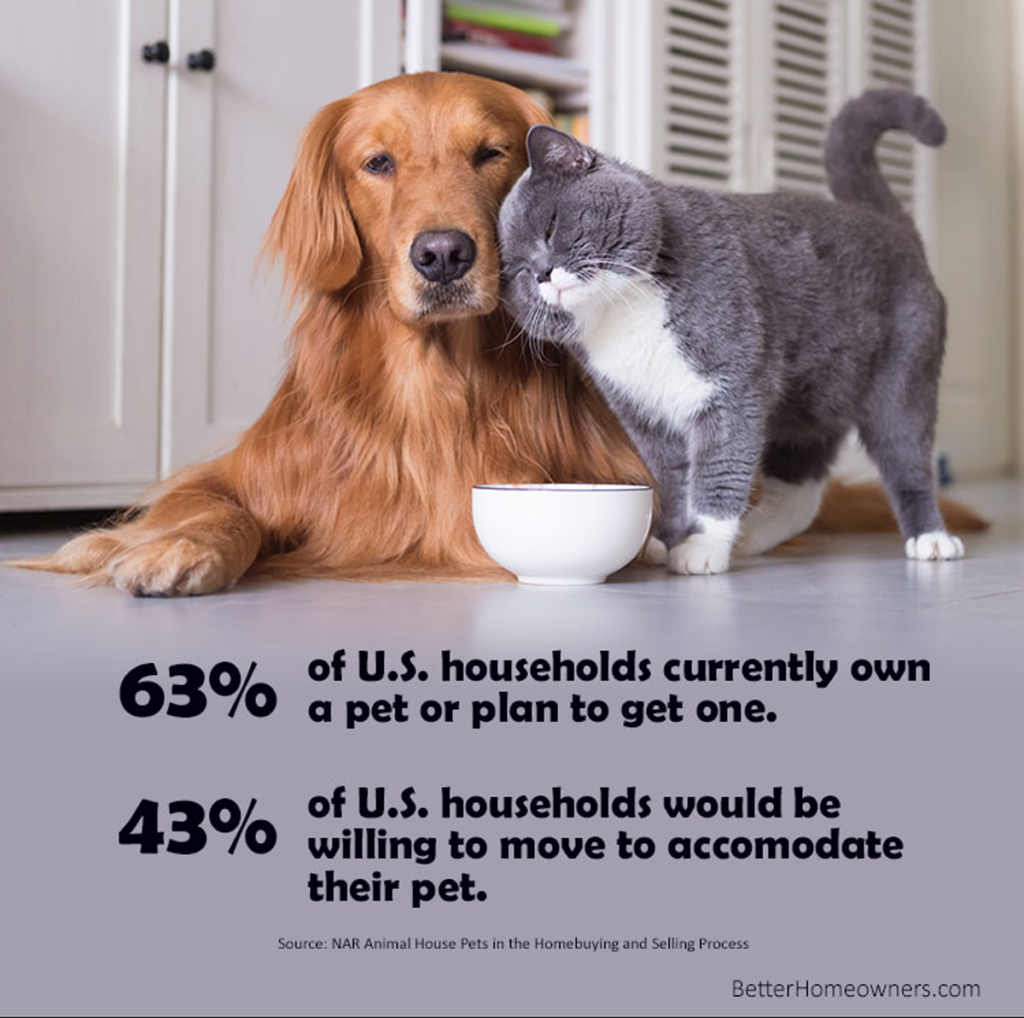 HOME SELLERS' NEEDS

What does this mean for home sellers? Things like having a fenced-in yard, large enough outdoor space and pet-friendly flooring can be key in helping to get your property sold. And if the sellers currently have a pet on the property they wish to sell, it is important to take the animal(s) out when showing the property. They should also replace anything that shows pet damage and clean the property to remove any animal scent. These same points apply to landlords seeking people to rent their property. Landlords should understand that a ban on pets can substantially reduce the number of eligible renters interested in their property.
HOME BUYERS' & RENTERS' NEEDS
On the other side of the equation, prospective buyers must be upfront with any pet-related requirements. Take the example of an unfenced property needs to be fenced-in. Buyers should be made clear within the purchase contract how the fencing will be accomplished. Also be explicit about who will be responsible for the cost of that upgrade. Also, they should get specific information about the community's animal policies. They cannot assume the housing development or rental property owners share their same ideas on pet issues. Buyers / renters should also make sure they understand and budget for any pet fees. The NAR 2020 Study showed that median annual pet fee for family homes, townhouses, condos and co-ops is $300. For rental units the price was $400. Of course, this fee varies greatly with location.
HOW BEST TO HANDLE PET HOUSING REQUIREMENTS
Your best bet in handling any pet ownership impacts or requirements is to work with a reputable local real estate agent or broker. They will know what is reasonable for sellers, buyers and renters in that particular market and property. People generally feel very strongly about their pets so utilizing their expertise will help the process go easier and possibly prevent a very difficult and emotional situation from occurring. If you are looking to buy, rent or sell a home in the San Francisco Bay Area, Sound Investments, Inc. can help you to explain and handle pet-specific requirements. CLICK HERE to contact us or call us at (510)-244-0081.