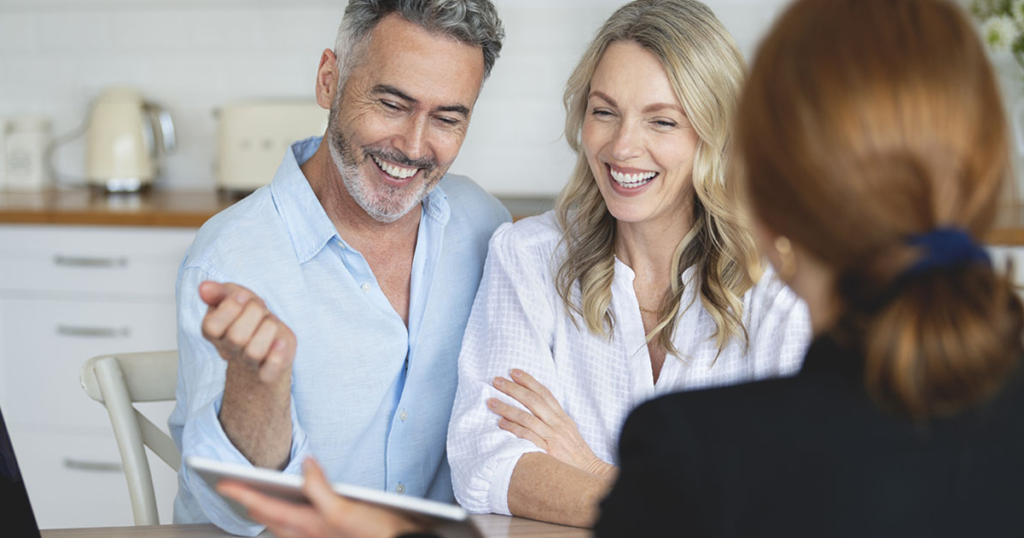 A MORTGAGE BUY-DOWN IS AN OPTION TODAY
An option to consider to deal with higher mortgage rates would be to negotiate a buy-down with the seller. In a "softer" market, the seller may accept an offer to buydown the interest rate for the first two years. That would allow the buyer to purchase at today's prices, with much lower payments for the first two years.
This is an interesting alternative if you are currently a prospective homebuyer. A lot has changed in the past year. Most notably, mortgage rates have more than doubled. This results in an affordability gap that has taken approximately 15 million buyers out of the market. Therefore, inventories are growing. This is not because more people are deciding to sell their homes. It is because it is taking longer to sell properties because less people are qualified.
ADDITIONAL FACTORS CREATING PRESSURE TO SELL
Buyers are wondering when the market will return to normal. In reality, mortgage rates at three and four percent are not be common over the years. For example, the average mortgage rate between April 1971 and November 2022 is 7.76%. Predictions for mortgage rates in the third quarter 2023 range from 4.5% for Fannie Mae, 5.0% for Mortgage Bankers Association, and 5.2% for Freddie Mac. You can see additional 2023 mortgage predictions at Forbes Advisor.
This does create an opportunity for prospective buyers in today's market. The slowing of housing sales, (down 34% from December 2021), has changed the environment buyers were experiencing in 2020 and 2021. Instead of having to pay a premium over the list price, many sellers are willing to negotiate on price. Without the competition from multiple offers, buyers can expect to include contingencies in their offers. These can be for financing, appraisals, inspections, and possibly, the sale of a home currently under contract.
OPTIONS TO BUY NOW
Some buyers who are confident that mortgage rates will come down soon have opted to purchase now with an adjustable-rate mortgage. This can lower the rate by about one percent for the first period which can be five years. When mortgage rates returned to acceptable, the borrower could refinance to a fixed-rate mortgage.
On the other hand, buyers can opt for asking for a mortgage Buy-Down. See this example below with a standard, conforming, fixed-rate loan. The buyer must qualify at the note rate, but the payment for the first year is 2% less than the note rate. After that, payment for the second year is 1% less than the note rate. The difference in the first two years must be paid in advance at closing. In the case of this example, the seller paid the difference as a result of contract negotiations.
MORTGAGE BUY-DOWN EXAMPLE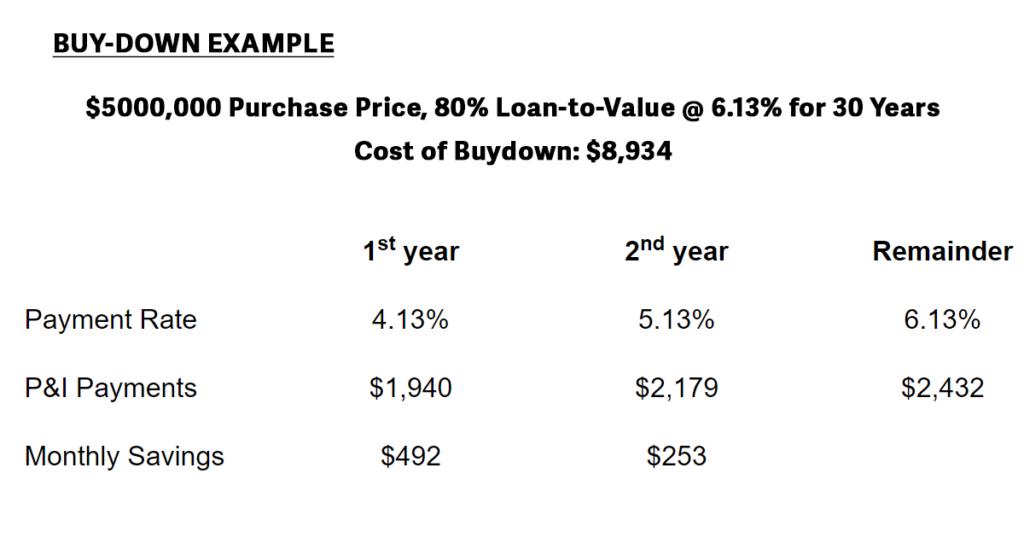 During this period of lower payments, if the rate comes down, the buyer can refinance the property. If the rates come down at the end of the first year, the lender is required to reimburse the borrower for the remainder. This can be applied toward the cost of refinancing.
Temporary rate buy-downs have been available for decades. Their main purpose is to help a borrower get into a home with lower initial payments. Lenders across the country are talking about them now is because they provide a reasonable and viable alternative for buying a home at today's prices. Buyers avoid larger initial payments that result from the current higher mortgage rates. It especially makes sense if you believe that rates are coming down soon.
TAKE ADVANTAGE OF PRESSURE ON SELLERS NOW
If the mortgage rates return to a more attractive rate, there may be considerable pent-up demand from the mortgage-ready buyers who were priced out of the market. This could lead to another seller's market where high competition results in prices above list price and sellers not willing to accept contingencies. So purchasing now may be the wiser thing to do.
A qualified real estate agency, like Sound Investments, Inc. can give you more information about buy-down negotiations. We can explain how you can negotiate with the seller to obtain this type of loan. Call us at (510)-244-0081, or contact us by CLICKING HERE.