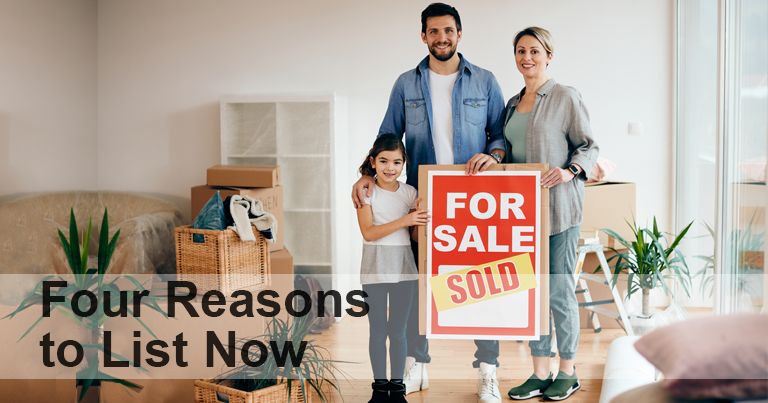 If you are considering selling your home in the near future, don't wait. Putting off selling until Summer could mean you miss out on several advantages in the market right now.
Reason Number One
Let's start with the fact that there are fewer homes on the market right now in the Bay Area. Lower inventory means you could get a better price for your property. According to KTVU, Channel 2, the National Association of Realtors says the median price for a Bay Area single family home jumped by 17% last month. Smaller available inventory is believed to be the main driver of this price hike.
Buyers Ready to Buy
Moreover, buyers who are in the market now are serious and ready to take action. There is a reason they are looking right now and not waiting. These buyers don't want to wait or can't wait until the inventory improves.
Rising Interest Rates Are Reason to Sell Now
With regard to financing, everyone knows that current trends show that interest rates are trending up. This affects affordability outside of price considerations. It is widely believed that interest rates will be higher in summer when demand for loans will increase.
More Help Now
Lastly, your agent, lender, title company and everyone else involved in finalizing your home sale can devote more time on your home sale before the summer rush. Therefore, it can give you an advantage that helps make your sale process smoother and faster.
You can always list now and have your realtor work with your buyer to let you potentially stay in your home until summer. Or if necessary, take your property off listing. So we advise you to give us a call at (510)-244-0081 or CLICK HERE and see what we can do to help you take advantage of Spring sales benefits available now.