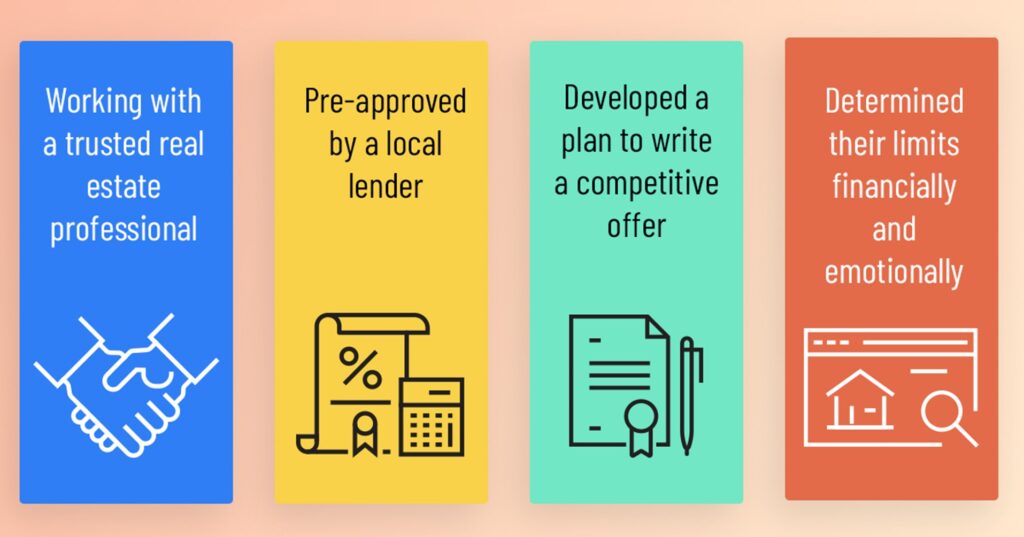 REAL ESTATE INVENTORY REALITIES
If you are looking to buy a new home, it is critical that you are well positioned to buy. Right now, some buyers are becoming discouraged. They feel that there are not enough homes on the market, especially, in certain price ranges. When they do find something they want, there may be multiple offers and they end up losing to another buyer. If you experience this, you may choose to wait until the market changes. This is understandable. However, your wait may be very long, and it may end up costing you more.
Inflation is affecting all sectors of the economy; prices on food, cars, and electronics are going up as well as housing and mortgage rates. Home prices rose 20.2% year over year in May 2022 over 2021, according to a recently released CoreLogic report. The advantage for current homeowners wanting to move up is that their current home is now also worth more which will help pay the increased price for a larger home.
OPPORTUNITIES EXIST
And while it is true that housing inventory is at very low levels, over six million homes sold last year. For buyers, the problem was that available homes sold fast and there was a lot of competition for them. This certainly isn't as easy as if there were four to six month's supply of homes for sale. But, once you purchase a home, these same dynamics will be working in your favor to build your equity with appreciation.
BECOME WELL POSITIONED TO BUY
Successful buyers separate themselves by being well positioned to buy when the new listings hit the market. They arm themselves with the following:
Working with a trusted real estate professional
Pre-approved by a local lender
Developed a plan to write a competitive offer
Determined their limits financially and emotionally.
Remember, six million people bought homes last year and you can be among the fortunate ones who buy one this year. Be committed to what it takes in a highly competitive market. Surround yourself with a competent and confident team that will produce the results you want.
For more information, download our Buyers Guide and schedule an appointment with us to get the facts about the best plan to get you into a home this year.